PATIENT INFORMATION
We aim to make your visit to Elite Heart, Lung, and Vein Surgeons a smooth and easy process.
We are pleased to have you as a new patient and look forward to working with you to address your health concerns.
Please complete the New Patient Forms and bring them with you to your first visit.
Patient Portal
Patient Portal is your medical home on the Web. With Patient Portal, you can connect with your doctor through a convenient, safe, and secure environment.
Payment For Services
We work closely with most major insurance providers and our staff is on-hand to help answer your questions.
We are pleased to announce a partnership with Care Credit. Whether you use your healthcare credit card to cover your deductibles, or to pay for treatments and procedures not covered by insurance, CareCredit helps make the health, wellness and beauty treatments and procedures you want possible, today.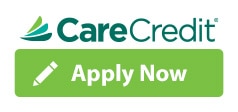 Payment Type
We accept most major credit cards.